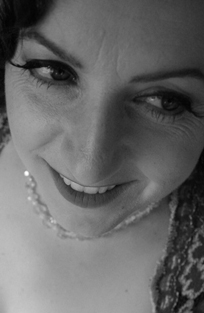 I'm playing Saturday at SoCha, one of the newest eateries brought to San Francisco by Andre Larzul, who's also resonsible for The Revolution Cafe, Blue Jay Cafe and Alamo Square Grill. I have affections for all of these places, which manage to be cozy and special at the same time. The Revolution is one of the more lively places in the Mission, and remains one of my favorite places to kick back apres shopping/work/etc. to crowd in around the round table and catch up with friends while a jazz/jam/funk/songwriter/et.al. driven ensemble plays on a equally-elbow-elbow piece of the floor. In the upper Mission, SoCha is more spacious, and doesn't feature any sidewalk dining, but makes up for it with a larger kitchen and a more inventive menu than it's sister establishment. They also don't need to worry about getting shut down by the cops for being too noisy. Andre is a big supporter of local music and when he contacted me to play I rounded up Ben Bernstein, Kwame Copeland & Dianne Nola
to share the evening. In addition to writing his own material, Ben's played in many bands (including New Monsoon) representing the blues, bluegrass, folk, new grass and jam and has recently turned to producing some locals (such as myself) when he's not playing. I've known Kwame since showing up at the Bazaar Cafe to play an open mic and we've been in a the same songwriter workshop for a few years now. Kwame splits his musical life about 50/50 between penning richly storied songs and playing bass in other local bands (me, Adrian West Band,
Two Headed Turtle
). After many years of knowing one another's friends and bandmates, Dianne and I finally crossed paths earlier this year. Combining her love of jazz and folk, she's recently focusing most of her prodigious vocal energies on the blues. At SoCha we'll be playing our own material and backing one another in various configurations. It should be a fun night that I look forward to sharing with you.
Deborah Crooks & Friends,

Saturday, July 12th, 2008

SoCha
3235 Mission St.
San Francisco CA 9411
8pm-11pm