The Back Gate stage is a lovely room
Amid set-up at The Trip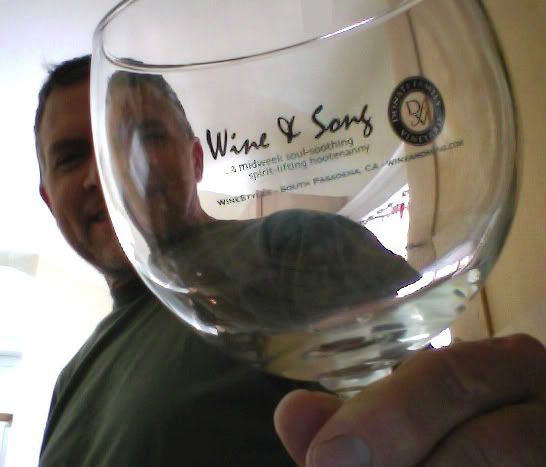 Wine & Song in Pasadena
Kwame gets the light in PTown
It's been a busy month with little time at home: an unofficial West Coast Tour kind of ...occurred. The time in the Northwest was amazing. Lovely hosts in Eugene, Portland and Seattle; warm, fun gigs and general music making with friends and family all around, including a new discovery in the music community that is
Artichoke Music.
Lovers of acoustic songwriters take note of this one-two store and stage. In between, there was some time for a bit of yoga and a bit of, yes, crabbing ...Now I'm in LA, where I've thus far experienced the bust (and benefits) of 'Carmeggedon,' talked with Swoops at
Swoop's World Radio,
revisited the friendly stage at
Viento y Agua
and enjoyed a day at the beach. And the week is young! Next official appearance is Wednesday in Pasadena as part of Brad Colerick's
Wine & Song Series.
I'm sharing the bill with the wonderful
Aireene Espiritu
. If you're in these parts, do say hello.
Wednesday, July 20th, 2011
Brad Colerick's Wine & Song Series
-

7pm

1009 El Centro Street

Pasadena California 910