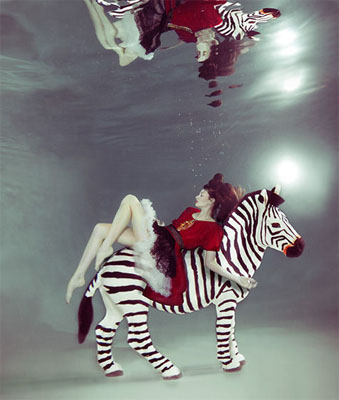 "Zebra Dream" by Mallory Morrison in Caveat Lector Vol 2. #22
I recently—and very happily— started a new writing group, based on a form of writing practice I've been doing on-and-off for more than a decade. I held writing groups while I was in India last year, but for most of the past five years or so, the Internet has encroached on the area where my prose-y, essay-y, memoir-style writing life used to park. Yeah, I love that I can look up any fact, figure or map at any given moment — or intersection — on my iPhone, and I certainly appreciate using said device's Notes feature for lyric ideas...and well, it's really not the same. I've been wired...but kind of parched. And I didn't realize how thirsty I was for that simple, lovely stream of hand, to pen, to ink, to paper that unlocks the unconscious in it's own unique way.
And oddly enough, or rather in that uncanny energy-attracts-energy way, voila, as soon as I started up again, writers are everywhere. I reconnected with some former writing group members at poet Karen Hildebrand's lovely Berkeley reading, sat next to another poet in a Mission club, and will be playing songs at the salon of literary magazine Caveat Lector. If you're in San Francisco, I hope you'll join us at Little Bird Coffeehouse for literature and literate tunes.
835 Geary Street
San Francisco California USA