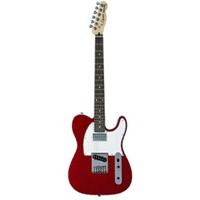 and it's resulting grumpiness, is deciding to f&%*$ it. After work Friday, Kwame of said "Woe is me" (see previous post) dropped off a red and white
Telecaster
for me to borrow as he set off for his rehearsal (he's a show 9/20 at
Spud's Pizza,
in Berkeley-which oddly enough has a fine listening room adjacent to the larger dining space-and also a new CD in the works). This was a delightful development, but I didn't have more than a half hour to try it out before the next event. I have been in coordination mode both professionally, creatively and personally, and part of the events of the week was Yoon Ki's Bridal shower dinner at a cool new Japanese restaurant in the Marian,
Hime
. 17 of us converged to fete our favorite violin player, eat delicious sushi, drink copious amounts of sake and laugh our butts off. We later went to
Yoshi's
expansive lounge bar to repair for more and meet up with the guys, including the soon-to-be groom. Given one of our party,
Ms. Naylor
, had played there last week, the manager granted a few of us to some backstage action and a chance to see the last half hour of saxaphonist
Sadao Watanabe's
last set of the evening. Turns out the 'legendary' saxaphonist had his entire band from Japan stateside. Upbeat and pure toned, the youthful-despite-his-years bandleader's performance made for another sweet ending of an evening, despite the stuffiness of my sinuses.